GIGABYTE GeForce GTX 1080 DirectX 12 GV-N1080XTREME W-8GD 8GB 256-Bit GDDR5X PCI
IMPORTANT : Limit 5 per customer! Orders that exceed listed availability will automatically be voided without notice.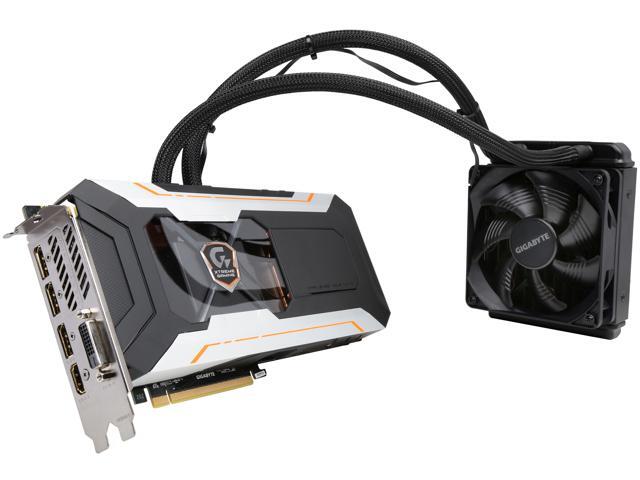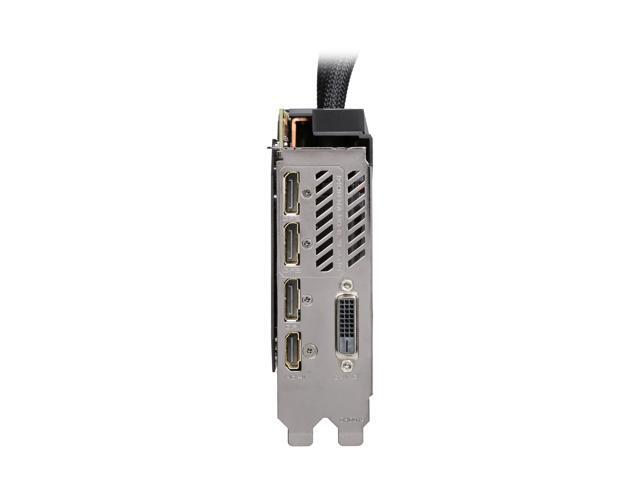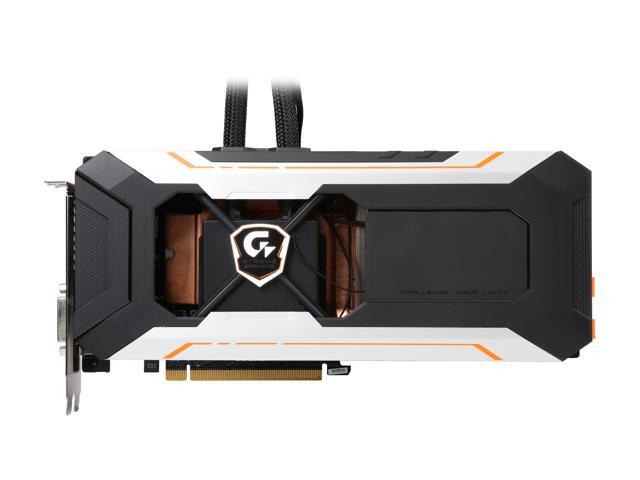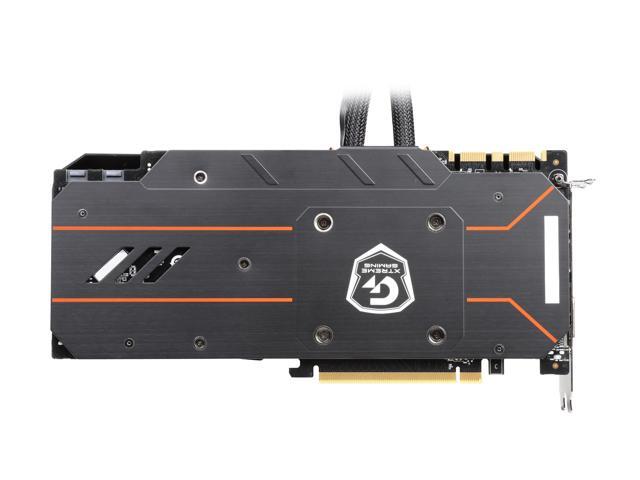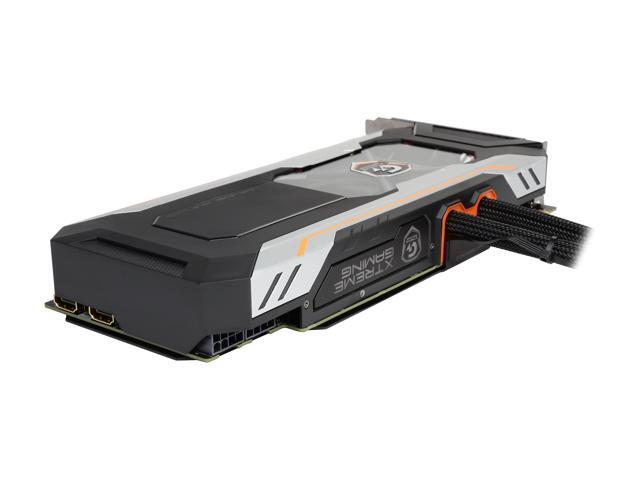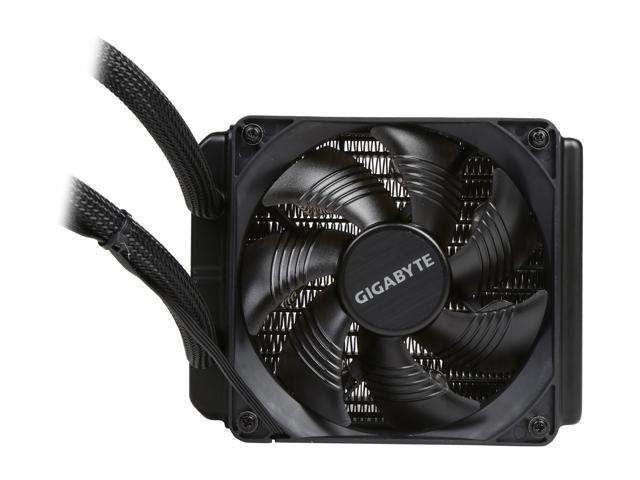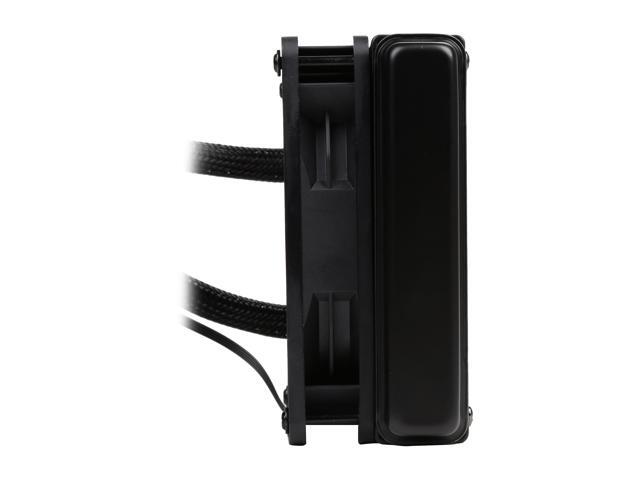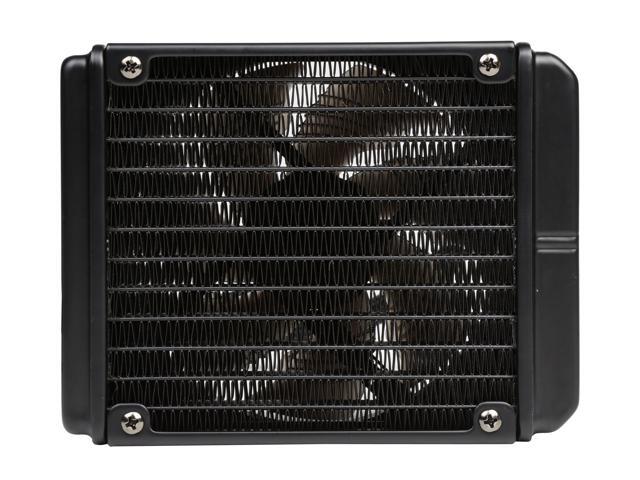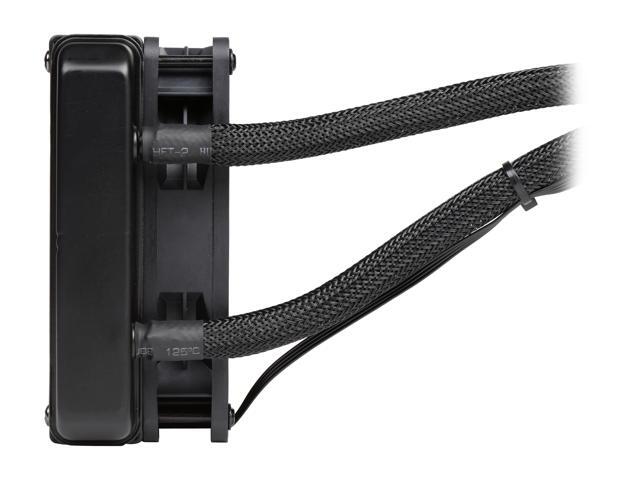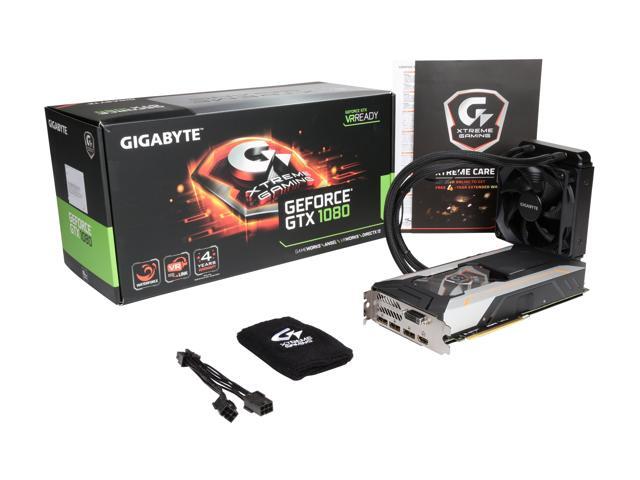 GeForce® GTX 1080 Xtreme Gaming Water cooling
GV-N1080XTREME W-8GD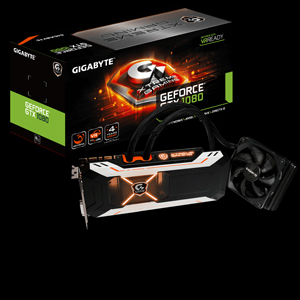 Features
Powered by GeForce® GTX 1080
WATERFORCE All in One Closed Loop Water Cooling System
Xtreme VR Link provides the best VR experience
16.8M customizable color lighting
Stylish Metal Back Plate
Titan X-grade Chokes and Capacitors for Extreme Durability
Intuitive Xtreme Engine
Xtreme Care provides 4 years warranty (Online registration required)
Core
Boost: 1936 MHz / Base: 1784 MHz in OC mode
Boost: 1898 MHz / Base: 1759 MHz in Gaming mode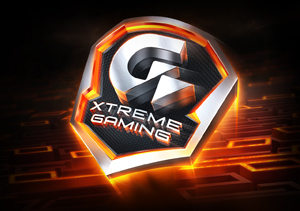 XTREME PERFORMANCE
GIGABYTE Xtreme Gaming Series graphics cards are crafted for perfection in pursuit of the ultimate graphics experience for gaming enthusiasts. Based on the revolutionary NVIDIA® Pascal™ GPU architecture, Xtreme gaming graphics card brings you incredible gaming experience.
– Pascal-powered graphics card give you superior performance and power efficiency
– Support up to 8K display @60Hz (requires 2*DP1.3 connectors)
– Outstanding performance for Virtual Reality gaming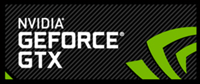 THE ULTIMATE PC GAMING PLATFORM
Get Game Ready with GeForce® GTX.
GeForce GTX delivers the fastest performance, with the most advance gaming technologies (NVIDIA GameWorks™) and the best gaming ecosystem (GeForce Experience™).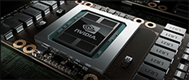 Performance
Built with all-new NVIDIA Pascal™ architecture and using ultra-fast FinFET manufacturing process, GeForce GTX 10 series is a quantum leap in performance and power efficiency.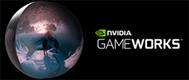 Next-Gen Gaming Technologies
To meet the demands of the latest displays, including VR, ultra-high-resolution, and multiple monitors, NVIDIA GameWorks™ technologies features smooth gameplay and cinematic experiences, as well as revolutionary 360-degree image capture-even in VR.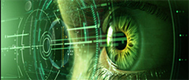 VR Ready
Discover next-generation VR performance, the lowest latency, and plug-and-play compatibility with leading headsets-driven by NVIDIA VRWorks™ technologies. VR audio, physics, and haptics let you hear and feel every moment.
XTREME COOLING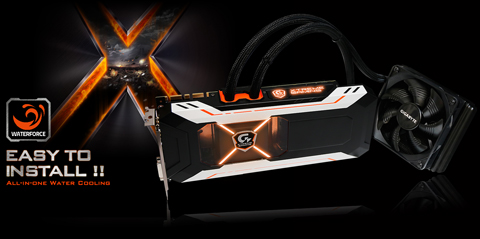 100% WATER COOLING
Without any extra fan on the card, WATERFORCE provides the best cooling solution for the GPU/RAM/MOSFET. The copper base and copper heat-pipe dissipate the heat efficiently to result in a real silent environment.
WATERFORCE
WITH ALL-IN-ONE
COOLING SYSTEM
The WATERFORCE all-in-one cooling system is a pre-assembled and pre-filled liquid solution that provides the easiest way for installation. The optimized pump and water block deliver the most efficient water flow and cooling performance at a lower noise level.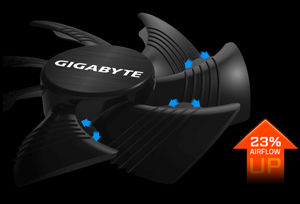 120MM
UNIQUE BLADE
FAN DESIGN
The 120mm dynamic adjusting fan provides the silent operation. The airflow is spilt by the triangle fan edge, and guided smoothly through the 3D stripe curve on the fan surface, effectively enhancing the airflow by 23% over the traditional fans.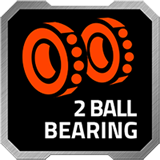 DOUBLE BALL BEARING
STRUCTURE
The double ball bearing structure has better heat endurance and efficiency than sleeve structure. Hence it will provide longer life time.
ALUMINUM RADIATOR
Built in 120mm black aluminum radiator help to dissipate the heat efficiently.
BRAIDED FEP TUBES
With nearly no moisture absorption, high thermal stability and high pressure tolerance, the sturdy FEP tubes greatly enhance product life and durability.
XTREME VR LINK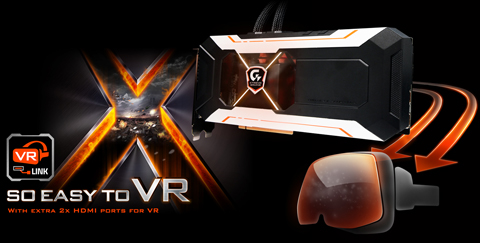 Xtreme VR Link provides the best solution for both VR device demand with 3 HDMI ports and 3x 4k monitors demand with 3 DP ports. Outputs are automatically detected when restarting PC.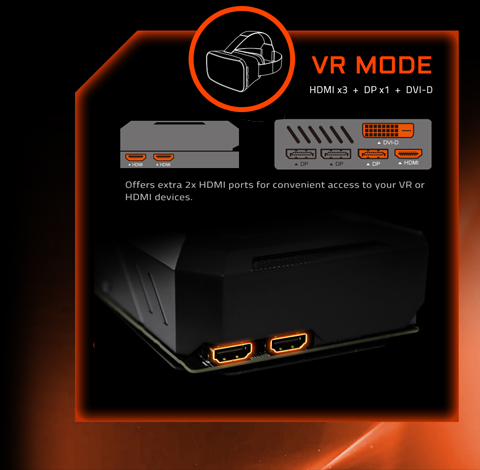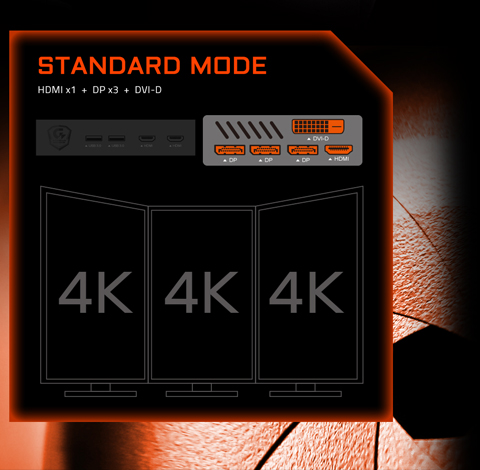 XTREME OUTLOOK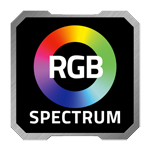 16.8M CUSTOMIZABLE COLOR LIGHTING
With 16.8M customizable color options and numerous lighting effects, you could now choose the right scheme for your gaming rig through XTREME Engine utility.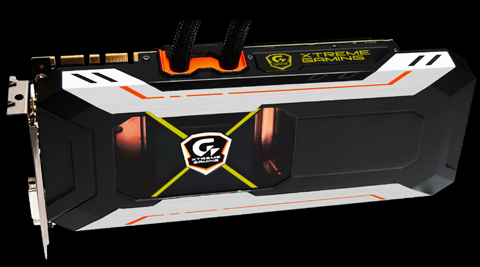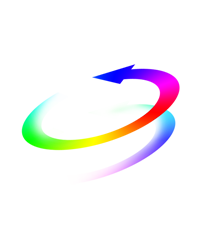 CYCLING
Smoothly cycles through all colors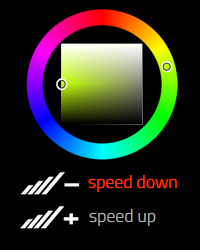 BREATHING
Choose a color to fade in and out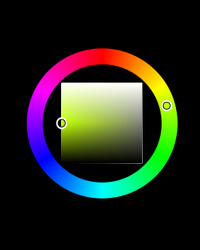 FLASH
Choose a color for flash effect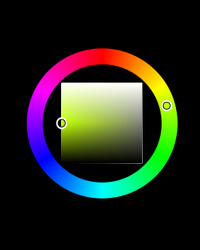 DUAL FLASH
Choose a color for double flash effect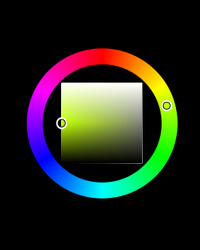 CONSISTENT
Choose a color for static light
XTREME CARE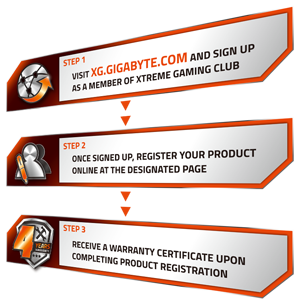 We want your experience with XTREME GAMING to be the best you have ever had. This is why, on top of our standard 3-year warranty, we would like to offer you an additional 1 year of Xtreme Care protection to your XTREME GAMING graphics card free of charge. Register on XTREME GAMING to get 4 years warranty.
XTREME PROTECTION
AEROSPACE-GRADE PCB COATING FOR BEST PROTECTION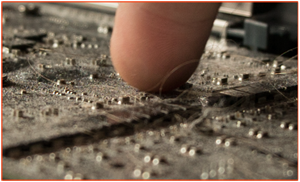 Dust -resistant shields the circuit board from dust, insects, dropped screws, drill shavings, and abrasion.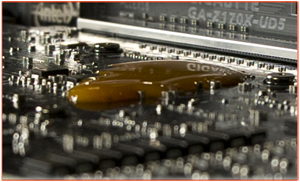 Moisture-resistant prevents unwanted conduction paths and board damage.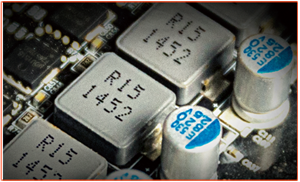 Corrosion-resistant protects boards from environmental contaminants, such as salt spray, humidity, and corrosion.
STYLISH METAL BACK PLATE
Glorious black metal back plate provides the solid protection, strengthens the structure and inspires the passion for gaming
LED POWER INDICATORS TO SHOW IF THE PCI-E VOLTAGE FROM PSU IS STABLE
Be alert when PCI-E voltage is unstable with the smart power LED indicators. When experiencing any power abnormality, the indicator will alert gamers by flashing light.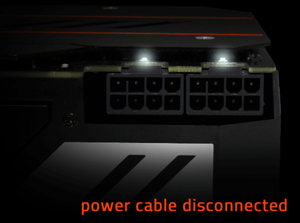 LED indicators
Light on: power cable disconnected
Light off: stable power supply
Blinking: abnormal power supply
XTREME DURABILITY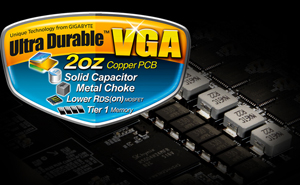 BUILT FOR EXTREME OVERCLOCKING WITH 12+2 POWER PHASES
Compared to the reference design, the 12+2 power phases on the card make the MOSFET working at a lower temperature and provide more stable voltage output. Over temperature protection and load balance to each MOSFET can effectively extend the card life.
TITAN X-GRADE CHOKES AND CAPACITORS FOR EXTREME DURABILITY
Xtreme Gaming Graphics Cards are engineered with the same highest-grade chokes and capacitors as those of Titan X, delivering high quality performance and longer system lifespan.
XTREME FRIENDLY
FRIENDLY PCB DESIGN THANKS TO FULLY AUTOMATED PRODUCTION PROCESS
Fully automated production process ensures top quality of the circuit boards and eliminates sharp protrusions of the solder connectors seen on the conventional PCB surface. This friendly design prevents your hands from getting cut or inadvertently damaging components when making your build.
INTUITIVE XTREME ENGINE
Adjust clock speeds, voltage, fan performance, power target, OSD setting can be monitored and tuned in real-time according to your own preference through this intuitive interface.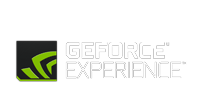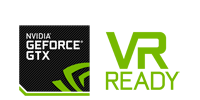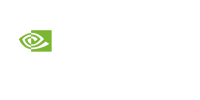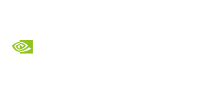 * Product specifications and product appearance may differ from country to country. We recommend that you check with your local dealers for the specifications and appearance of the products available in your country. Colors of products may not be perfectly accurate due to variations caused by photographic variables and monitor settings so it may vary from images shown on this site. Although we endeavor to present the most accurate and comprehensive information at the time of publication, we reserve the right to make changes without prior notice.
Learn more about
GIGABYTE GV-N1080XTREME W-8GD
Shipping
Enjoy fast and reliable shipping when you buy your products from Newegg. Our ordering and shipping services are among the best in the industry due to short processing times and a variety of shipping methods. Your orders are packaged at one of the many local warehouses across the country, minimizing delivery times and ensuring you get your purchases as soon as possible.
Payments
Newegg has partnered with PayPal to offer you the very best in payment services. PayPal allows you to buy with confidence, knowing your payments are processed quickly and securely with state-of-the-art encryption technology.
Returns
Newegg understands that not every purchase is a good fit for every customer. That's why we make the return process as simple as possible using the eBay interface. Combining the best of both worlds, you will receive the award-winning Newegg customer service that millions of consumers know and enjoy while using a familiar and convenient interface.
Frooition www.frooition.com | No-js Template | eBay design, eBay store design, eBay shop design, eBay template design, eBay listing design (ver:froo_no_js)
This listing is currently undergoing maintenance, we apologise for any inconvenience caused.